Roof Cleaning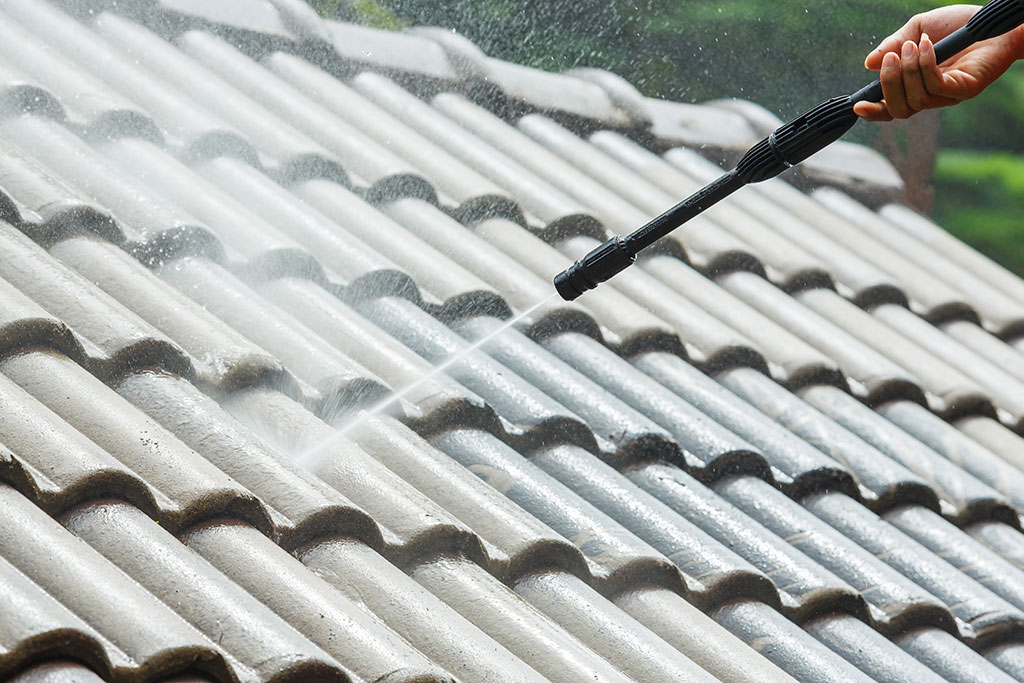 A soft wash method for roof cleaning ensures a new looking & longer lasting roof
Munster Gutter Cleaning recommends our soft wash method for cleaning roofs. Roof stains can develop due to property age, location and a host of other environmental reasons not least of which is the weather we are used to.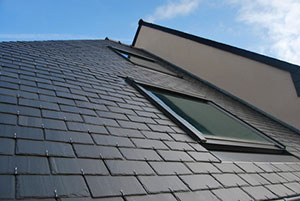 Common roof stain issues include the appearance of algae, fungus, lichens and moss. Algae will be most noticeable on the north side of the roof where it gets the least amount of sun and stays damp the longest.
Algae can appear as blue-green or black. This is black mould algae or roof mould, also known as gloeocapsa magma and is spread by airborne spores. While causing little harm to the roof, it is an unsightly addition nonetheless.
Black mould does little to enhance the overall appearance of any property and will impact on the resale value of your home or property. With our range of high rise equipment, we can safely remove all lichens, moss and algae stains from different roof types at varying heights, safely and within all required safety regulations. Talk to us about your project today.