Powerwashing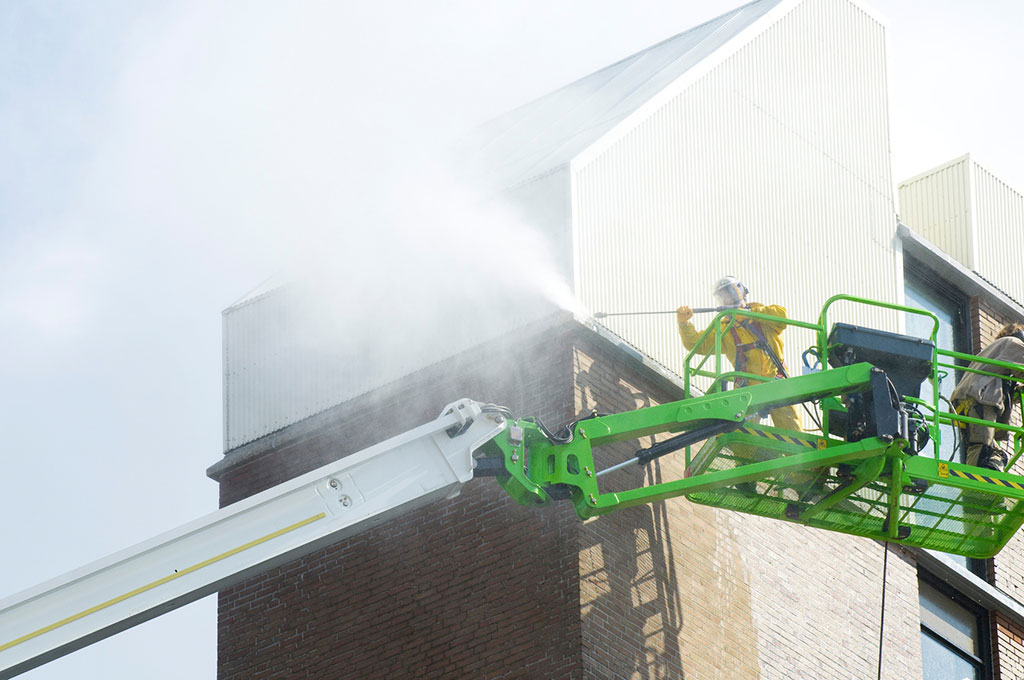 Variable pressure & temperature controlled powerwashing ensures the right result
Powerwashing has many applications for the domestic home owner, commercial business, industrial operation, manufacturing and pharmaceutical plant, farms and any other property. In particular, it is the ideal solution for maintaining various surfaces and structures in excellent condition or bringing them back to life with a renewed look as good as new, for example –
Paved areas
pathways and driveways
patios & decks
car parks & yards
houses, schools, offices & golf clubs
low & high rise building exteriors & roofs
commercial, industrial & farm areas
manufacturing & pharmaceutical plant interior areas
specialist & problem areas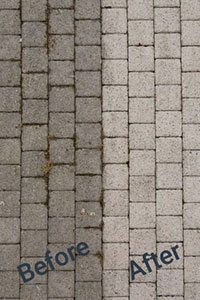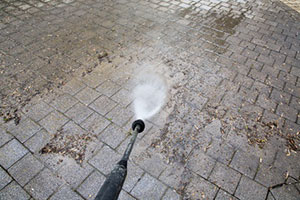 Munster Gutter Cleaning uses a range of techniques to ensure the best result for your project – power washes with variable pressure settings and variable temperatures. We use steam washes for greasy surfaces and apply different detergents, for example on algae covered surfaces. We can apply soft wash where needed, low pressure washes which can be used at hot or cold temperatures. These are applied with a range of standard and turbo nozzles on various length guns including 2 meter guns where applicable.
Soft wash is applied particularly where less surface erosion is important. This method will not remove existing finishes like paint, cause chipping or plaster damage. Our soft wash application is the cleaning solution for concrete, cement, stone, brick, walls, roofs, slates, tarmacadam, plastics, timber and other surfaces.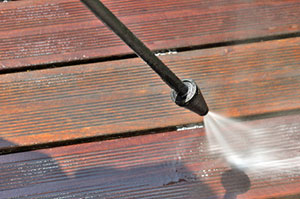 For the home owner and hospitality sector including hotels and guesthouses, maintaining the appearance and safety of pathways and driveways, patios and decks is vital. Preventing slippery or unsightly surfaces to develop will reduce risk of accidents occurring and save money in the longer term.
For the commercial and industrial sector, Munster Gutter Cleaning can access high rise buildings with our cherry pickers and raised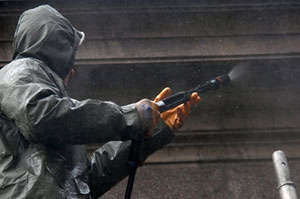 platform equipment. Undertaking our range of services at height as easily as at ground level is all part of ensuring the project is finished on time and on budget and following safety standards.
Removal of all debris and waste materials off site for safe and environmentally friendly disposal by Munster Gutter Cleaning is included in the job or project completion. Talk to us about your project today.